Going Within: Art of Our Interiors
October 27th - November 22nd, 2018
"I am going to make everything around me beautiful, that will be my life." - Elsie de Wolfe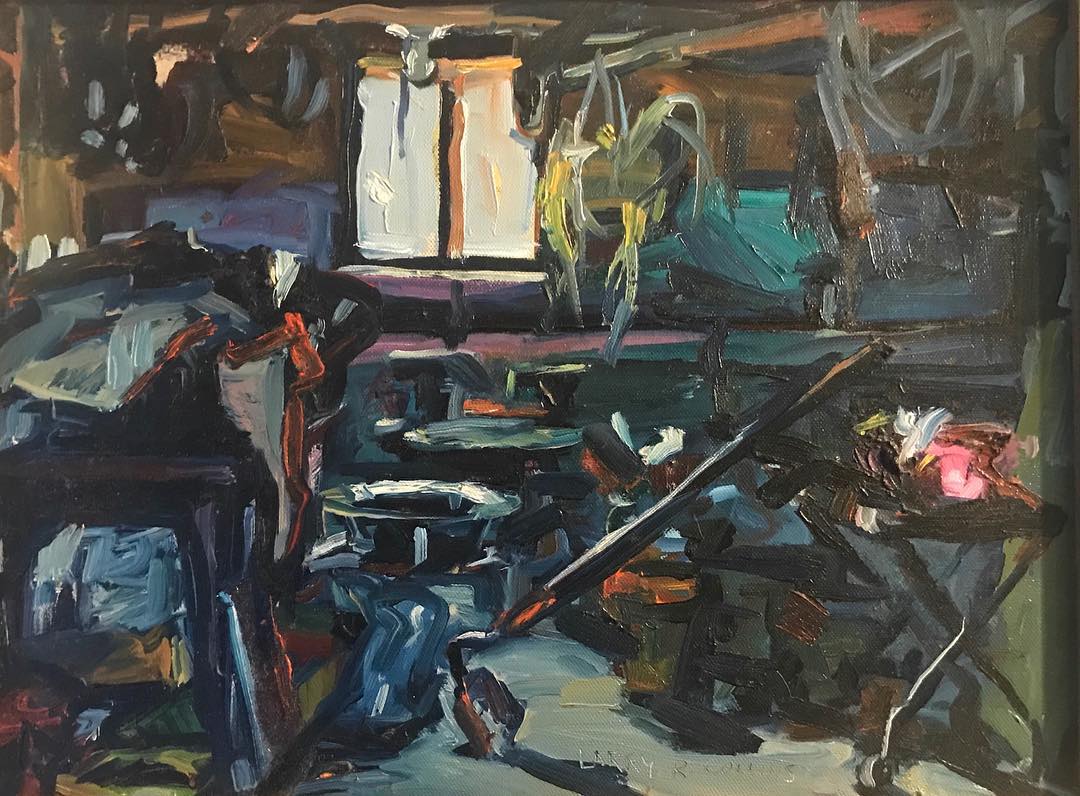 When artists stay for a Provincetown winter, when there are more hours of darkness than light, it is time to do the work; to make the paintings, write the novel or screenplay, work on a stage (or all three).
In contrast to the expansive summers, when the out of doors is an artists' playground, the offseason brings the solitude of our interiors. Many artists welcome the isolation. At last, there is time, luxurious and abundant. Gallery owner Liz Carney says: "As an artist who has known Provincetown my whole life, I've witnessed time and time again the miracles that get created in one room studios and kitchen tables during the quiet of the offseason. This is a show about the richness of those interiors, real or metaphoric."
Gallery artists Helen Grimm, Janine Evers, Julie Smith, Laura Shabott, Liz Carney, Naya Bricher, Paul Rizzo, Pete Hocking and Tessera Knowles-Thompson will show alongside guest artists Arthur Cohen (courtesy of Bakker Gallery), Dermot Meagher (courtesy of Schoolhouse Gallery), KD. Mernin, Larry Collins (courtesy of AMP), Polly Burnell and Robert Henry (courtesy of Berta Walker Gallery). Going Within: Art of Our Interiors is co-curated by artist Laura Shabott.
Opening Reception: Saturday, October 27th, 5-7pm